A Good Day To Die Hard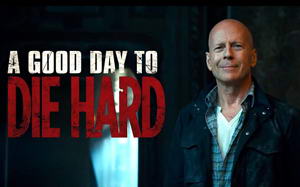 A Good Day To Die Hard is one of the most awaited top movies and criticized film at the same time of 2013. The movie, launched in the first quarter of the year, stars Bruce Willis as John McLane, Jai Courtney as Jack McLane, Sebastian Koch as Komarov and Mary Elizabeth Winstead as Lucy.
The movie revolves around John McLane, a no-nonsense type of cop who discovers himself standing on foreign soil In Moscow on a mad rush to save his apparently trouble oriented so Jack. However, what John is unaware of is that his son is a CIA Operative working to prevent a nuclear haul. When John learns of these proceedings, the two McLanes team up to stop a massive world of crime and underworld mafia!
On a mad rush against time to stop the deadly prospect of a war, the father son duo turn out to complement each other's powers and strengths. The movie keeps viewers on the edge of their seats with their eyes glued to their screens engrossed In thoughts of what will happen next.
Excellent screenplay, an intriguing plot and an extremely talented cast are only some of the jewels this movie boasts of. Director John Moore has indeed created cinematic wonder by culminating the right ingredients for an excellent film! There is no doubt that A Good Day To Die Hard is going to take Hollywood by the storm and provide endless entertainment for viewers. This one, without doubt, is a winner!