Watch and collect movies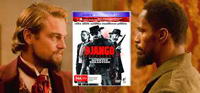 Many of us like to watch movies and to collect them. There are plenty of movie organizers programs, which are free of charge. But in this article we will look closer only at 5 of them. All presented programs were chosen based on their features and proper work.
Below you may find short descriptions of software, which will help you organize your movies
First: Coollector
You may add a wish-list and easily modify it
Rate your favorite actors and movies
If you want to purchase a movie – movie collector software provides prices at different retailers and lets you compare them to find the best deals
Helpful tracking system: track which videos you've loaned and which you have in your personal collection
Useful YouTube search! Find interviews, trailers, alternate scenes, etc. for any movie!
The PicLens feature of this software provides high-end visualizations of your favorite actors, movies, and whole DVD collection.
Second: I Heart Movies
You may easily categorize, rate, and organize your whole collection the way you like
Track who has borrowed movies from you, and which ones were borrowed
Other users of this software may be linked to your collection – they will be able to see what you have
And even more
Did you already sign up for I Heart Movies?
Third: Griffith
Find movies in 22 databases and add them to your collection
Search based on date ranges or keywords
Easy tracking of the movies you've loaned to somebody
May download posters for the movies you watch
Memorized which movies you've watched, and may randomly select the one which you have not seen yet
Fourth: Ant Movie Catalog
Serves as a storage place for your movies' details (e.g. resolution, audio format, codecs, etc.)
Has access to more than 200 movie databases
Original software has a support for about 30 world languages
May import movie databases from other media managing software
Fifth: MeD's Movie Manager
Create your own Catalog of movies
Get the information on the movie from TV.com or IMDB ratings
Retrieve the cover art for each movie